Hi, Hallo, Grüezi, Namaste,
I am Eva Vigran
I am a dancer, a painter, a scientist, a therapist and "core-connector" – a weaver of body, space, melody and rhythm, a "midwife" for the dance, the connection to our core and self-healing capacities. As director and creatrix of Core Connexion, with over 30 years of international experience in the field of dance, expressive and martial arts, somatic education and therapy, I am your guide, facilitator, music maker and co-creative player on the dance floor.
It is my intention to support people to connect to their core and liberate and empower each person's unique and natural beauty, creativity, intelligence and autonomy. I believe that an individual's personal growth, connection and awareness serve to support and expand global connection, consciousness and healing of the relationship to our earth.
In gratitude for my own healing path I have collected and combined those techniques which have proven to be the most useful, important and fun to make them available for others: the map of the 8 Core Connexion Keys…
Enjoy!
In my practice, study and research of movement, biology, the somatic and expressive arts and many contemplative and wisdom traditions over the last 35 years I have come across many stories, teachers, experiences and principles of movement, embodiment, healing and creativity. They have not only made my life richer and literally more colorful and alive, but have supported me through the challenges and rapids of my life.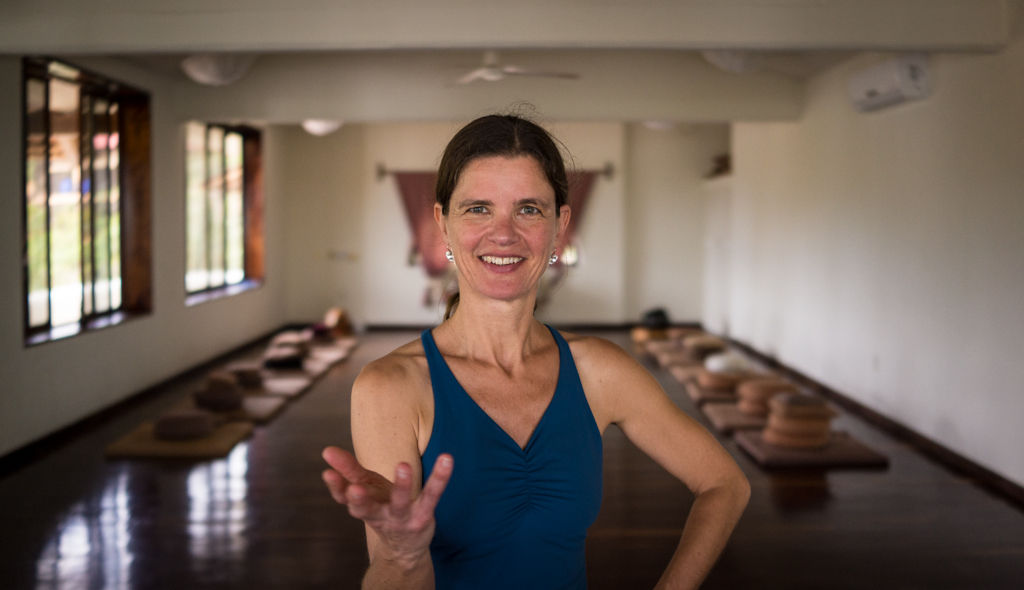 I live, work and play on two continents and in three languages: English, German and the language of dance. Being a language beyond words, I have found dance to be a powerful connecting, healing and uniting element bridging energies of different cultures, languages, ages, gender orientation, mind and body. Together we are weaving a deeper web of connection and communication, which is beyond culture and the spoken word.
I see it as a huge privilege to be able to work with people on the dance floor, whether it is in a studio, in nature or online.
Having a creative path and practice for me is not an option, it is a necessity – a way of learning about life, love and everything under the sun. Dance, creativity and mindfulness have saved my life, literally, when I was exhausted from living life with a chronic illness. These skills keep informing my everyday interactions with myself, everybody I meet and with life itself.
I have developed Core Connexion in gratitude for my own healing path through movement, creativity and community. I have dedicated my life to the path of dance, the creative and somatic arts and sciences, collecting, researching and combining techniques that have been helpful for me and others. But most of all Core Connexion is a creative path in process… being informed by the dance of life.
Background: After studying Biology, English, visual Arts and education in Freiburg, Germany, I received my M.A. in Somatic Psychology from the California Institute of Integral Studies, San Francisco.
My Background and training in a wide variety of disciplines –
Authentic Movement, Somatic -, Trauma Therapy (Sensorimotor Psychotherapy Institute (Formerly Hakomi Integrative Somatics), Boulder CO) and Buddhist psychology (Jack Kornfield), Drama Therapy (Armand Volkas: German/Jewish reconciliation Project 1998)
Tamalpa Life/Art® Process by Anna + Daria Halprin (Tamalpa Institute, Kentfield, CA),
the Planetary Dance, (Anna Halprin)
Feldenkrais (former Feldenkrais Institute Berkeley, now San Diego),
5 Rhythms by Gabrielle Roth (Mill Valley & New York),
Martial Arts, Movement Improvisation as well as Theater, Middendorf Breath Work, Yoga, Biology, the Visual Arts, African Dance (in Senegal with the Senegalese Ballet of Dakar) and my intercultural and multilingual experience and competency contribute to my work at Core Connexion. I bring to my teaching a thorough and grounded knowledge of the physical self and the psyche, with a passion of movement, joy, play and truth as expressed through the body. Published booklet 2007 "Alive in the Now".
I have taught movement and expressive Arts since 1996 in Europe, Canada, Mexico and the US. I have founded many Core Connexion communities in several countries and love visiting.
I lead ongoing Core Connexion classes and workshops in Berkeley CA, as well as regular workshops in Europe and Canada. The size of the groups in studio varies from 5 to 100 people, depending on the event.
Since 2002 I have been holding – 24 month Core Connexion Trainings – in Germany, Switzerland, Berkeley (California) and in Canada.
Since Covid I have been teaching extensively online, connecting all the dancers from all over the planet in our virtual space.
My teaching languages are English and German.